It was the time when spirituality was more demanding than materialism when man had faith and belief over universal power. The power that controls the existence of all sentient beings, the power that controls the circle of our existence from birth to death.
During such a wonderful period, a boy was born to the royal family, to the king Śuddhodana and queen Maya. He was a blessed boy with all the special qualities a man should have to be called Buddha in the days to come. Thus, was named Siddhartha Gautama.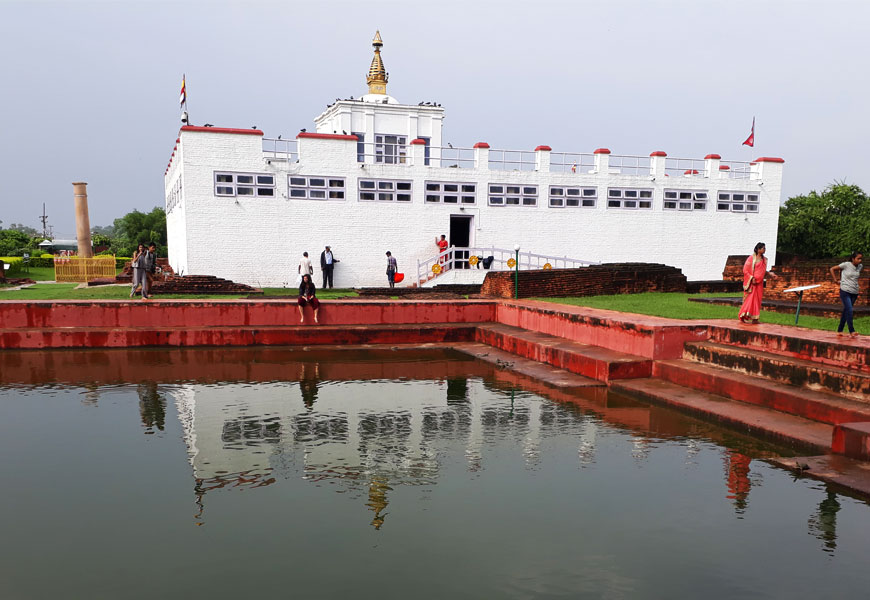 Prophesy by the sage after his birth traumatized the entire palace, Siddhartha was to be a great king or a great sage in the coming day. His popularity was to be known worldwide, and his father wanted him to be a ruler.
Thus, this little boy was living a luxurious life far away from being destitute of earthly suffering. He enjoyed all the materialistic pleasure and was living his life in different palaces according to the season of the year.
To divert his feeling and emotion, he was married at the age of 16. He spends his lustful life with the princess and begot a son 'Rahul'.
This was to make him unfamiliar with all the earthly suffering but destiny waits for something else. One day he happened to see three different stages of human suffering. The first was an old man, a sick and suffering man, a dead man lying.
Upon his curiosity, his attendance taught him about life and death. They taught him about the circle of life and suffering before death overtakes us. The little prince was worried about all this suffering, old age, and death. He started to picture himself, his family, and his beloved one and their final fate, which is the final truth.
Finally, he happened to see a sage, a sadhu, and an ascetic being meditating. His attendance elaborated on him the sage and their purpose of life. Thus, the prince followed the path of the sage giving up his palace, kingdom, and family to find out the purpose of his birth.
At the age of 29, he went into the woods, changed different teachers, and finally at the age of 35 got enlightened and was titled 'Buddha' and was later known as Siddhartha Gautama Buddha. Through his long penance, he found cause and effect relationship between the entire suffering and how to overcome this.
He personally starts teaching a small group of people, his name and fame went far away and every day his disciple were increasing in numbers. And now, Buddhism is the fourth largest religion.
Buddha's teaching is popular in Asia and Europe, he never declared himself a prophet. He taught people how to live a purposeful life killing all unnecessary desires and demands.
Born in a small kingdom of Lumbini, now in Nepal. Buddha travelled to many parts of Nepal, India, and Bhutan. Lumbini now is a UNESCO World Heritage Site. Every year millions of followers visit Lumbini to explore the ruined palace and the place of his birth to pay homage to the blessed one.
Keeping the importance of his philosophy, the people of Nepal every year observe Buddha Jayanti Festival to mark the birth of Lord Buddha. This day is an official holiday in Nepal, all the religious sites related to Buddha are decorated and devotees flock to pay homage.
In Kathmandu Swayambhunath,Bouddhanath and Namo Buddha are three important sites related to Buddha and his teaching. Devotees from around the globe visit on this important day to pray and pay homage to the soul.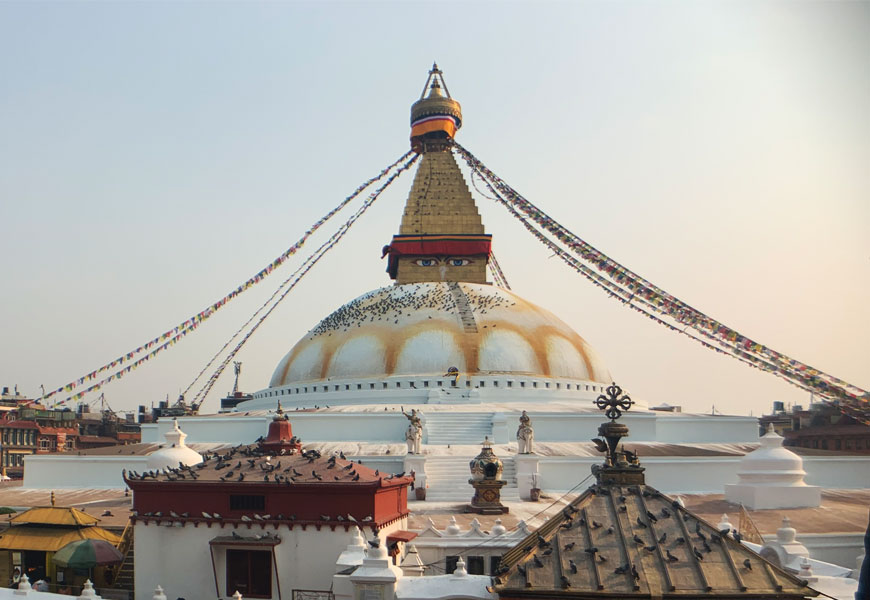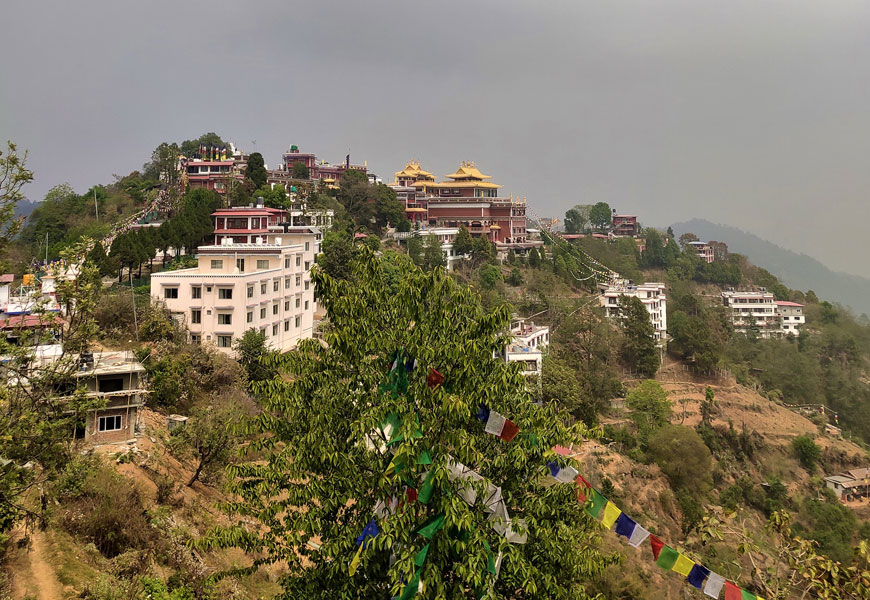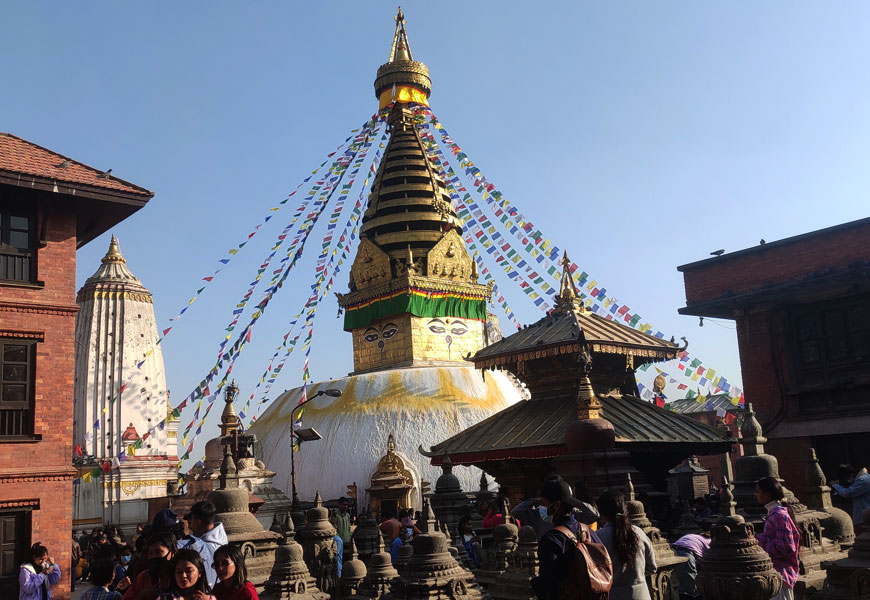 Apart from these sites hundreds of Buddhist monasteries in and around Kathmandu and Nepal mark the celebration of Buddha Jayanti.
In Nepal, there are 4 sites regarded as one of pious for the entire Buddhist followers: namely Swayambhunath, Boudhanath, Namo Buddha, and Lumbini.
If you are in Nepal, make this day a purpose of your life and be part of this mass celebration which falls once a year. In 2022 AD, Buddha Jayanti (Lord Buddha's Birthday) falls on May 16. If time permits experience the rural life of Nepal and visit Lumbini, the birthplace of Lord Buddha.
For more information or booking: WhatsApp: +977-9841161593 or Email: info@discoveraltitude.com