A full-day tour in Kathmandu comprises sightseeing around 4 UNESCO World Heritage Sites of Kathmandu Valley (which includes three districts, namely Kathmandu, Bhaktapur, and Lalitpur).
Kathmandu literally is known as the "city of temples" and the "city of gods and goddesses" and carries religious and cultural significance for both Hindu and Buddhist followers. It is a spiritual land full of mystery, myth, and religion. Thus, the history of the city carries a story related to religion.
Mixed with different ethnic settlements dwelling together in the city of Kathmandu. Travelers will be stunned to view the festival around the city, as the dwellers celebrate festivals more than the number of days in a year.
People are in a festive mood every day, and you will be able to encounter all the ceremonies going on around the city throughout the year. Uncountable numbers of Temples, Stupas, and Gumbas around make Kathmandu one of the unique and antic cities, an open living museum, and the heritage city of Nepal.
The narrow alleys around and people living in typical architectural buildings are fascinating views of the city, with devotees every day flourishing around the Temples and Stupa for their daily ritual ceremonies, this will make your tour one of the memorable moments.
It's not a mere observation while being in Kathmandu, this valley is diverse with culture and religion carrying the live image of overall Nepal and is filled with the spiritual and mythical supremacy one can feel throughout the visit.
Starting the Swyambhunath Stupa famously known as the Monkey Temple lies at the top of a hillock a beautiful place to view Kathmandu Valley, the Langtang Himalayan ranges, lovely stupas, and temples filled with monkeys surrounding the entire spectrum.
Further, you will be heading towards Patan Durbar Square, one of the oldest settlements of the Kirat king; the Palace, Golden temple, Bhimsen temple, Krishna mandir, Sundari Chok, Taleju temple, Royal bath, etc will be a soothing view and never to miss the Ashoka stupa build during 2nd century BC.
Heading further from Patan Durbar Square towards Pashupatinath, one of the holiest Hindu temples, where every year millions of devotees from around the world flock to pay homage to get liberation from their sin and also a place to view the open cremation ceremony of the death.
If you visit Pashupatinath Temple during the Shivaratri Festival which falls on February-March, you an easy view of Nanga Baba (necked Saddhu) smoking marijuana with devotees will be viewed. In a single-day festival, almost a million people visit Pashupatinath, an important day for Lord Shiva during Shivaratri.
Finally, your tour will end after visiting Bouddhanath Stupa, one of the biggest stupas dedicated to Buddhism, a culturally mixed area for both Hindu and Buddhist followers.
With numerous monasteries around where you can experience lamas performing ritual ceremonies, praying flags fluttering all around, and strolling praying wheels around the stupa to get a blessing. And finally enjoying your lunch at one of the rooftop restaurants, you will drive to your respective hotel.
Required Permits for Day Tour in Kathmandu
A full-day Kathmandu tour includes 4 different UNESCO Sites and visiting every site required a permit which can be obtained upon paying a certain sum of money in Nepali currency only. Following are the Historical Sites with the required permits:
1. Swyambhunath Stupa Or Monkey Temple
Rs. 200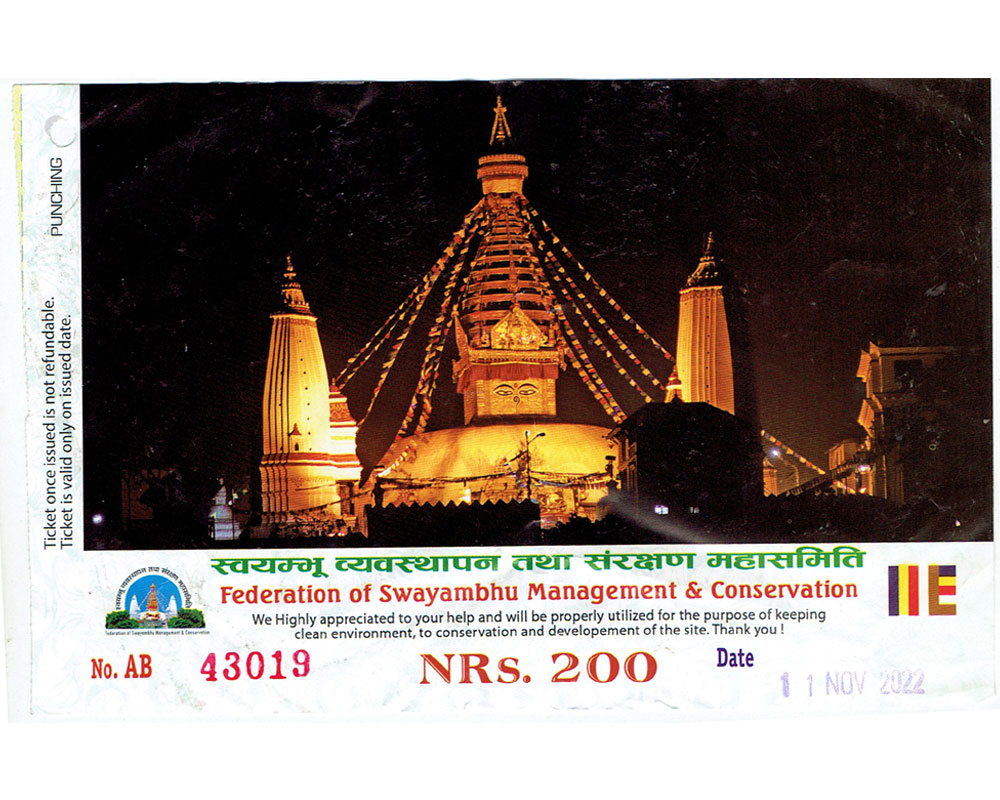 2. Patan Durbar Square
Rs. 1000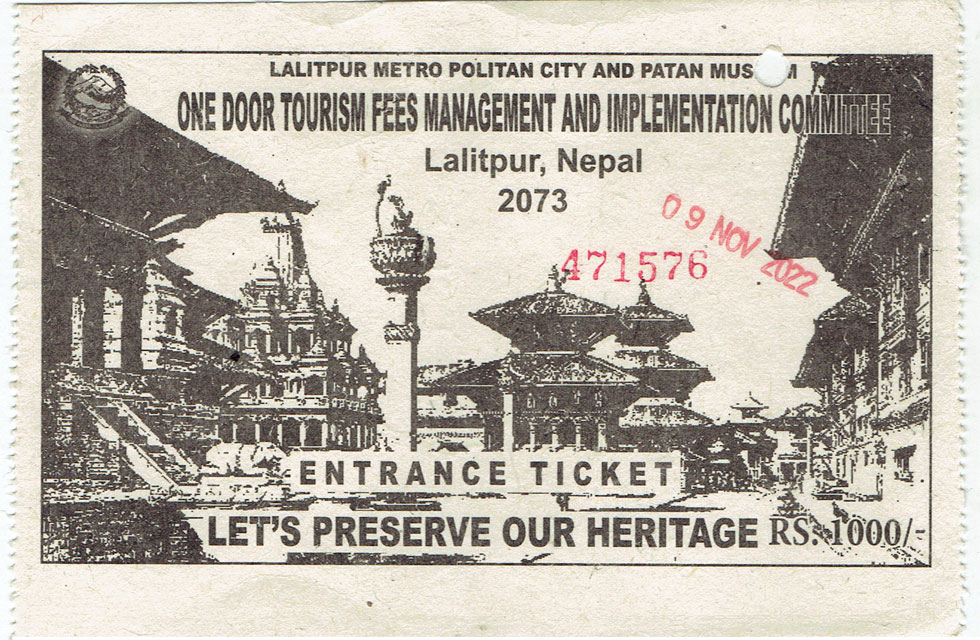 3. Pashupatinath or Cremation Temple
Rs. 1000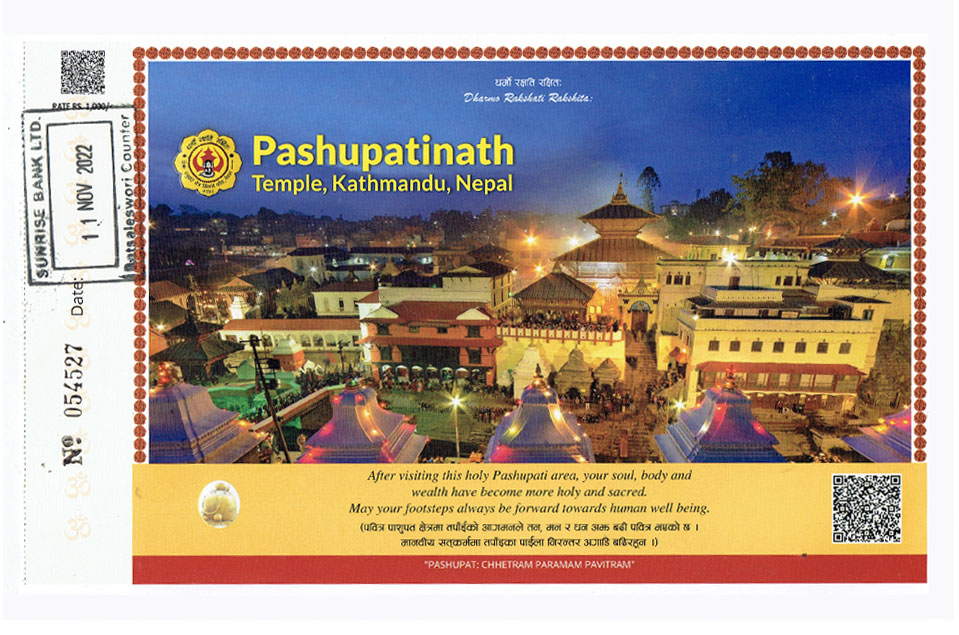 4. Bouddhanath Stupa
Rs. 400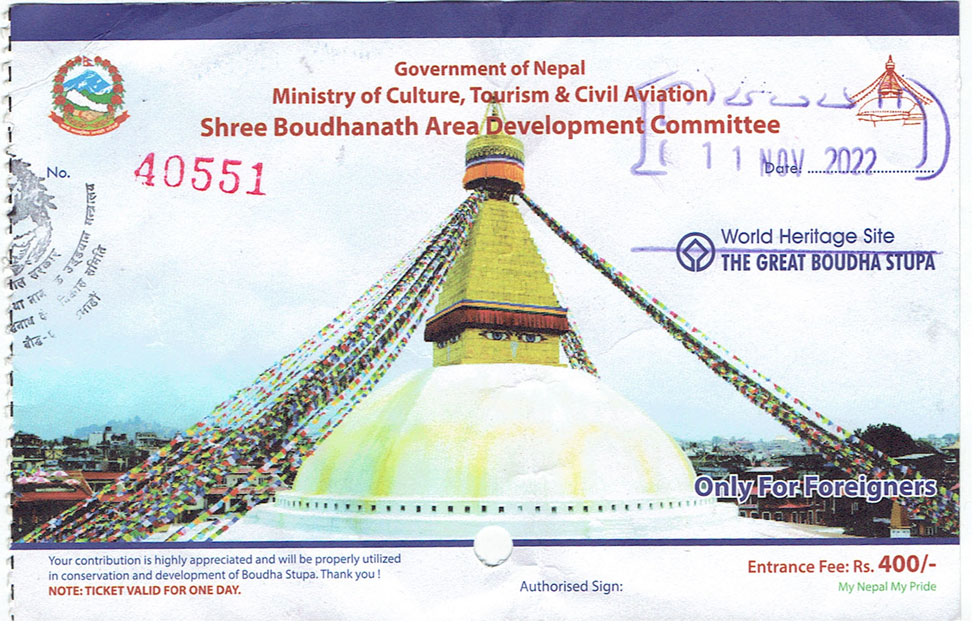 For further information or booking WhatsApp: +977-9841161593 or Email: info@discoveraltitude.com