Everest Region Trek (EBC) or Khumbu Trek is one of the most popular Trekking destinations all around the globe. This region has been one of the most interesting places to visit by trekkers and also a very popular destination due to the numerous Himalayas above 8000meters which also include Mt. Everest(8848.86m) panoramic view, religion, culture, and moreover the Sherpa people. It is a paradise for trekkers and the gateway to Mt. Everest summit.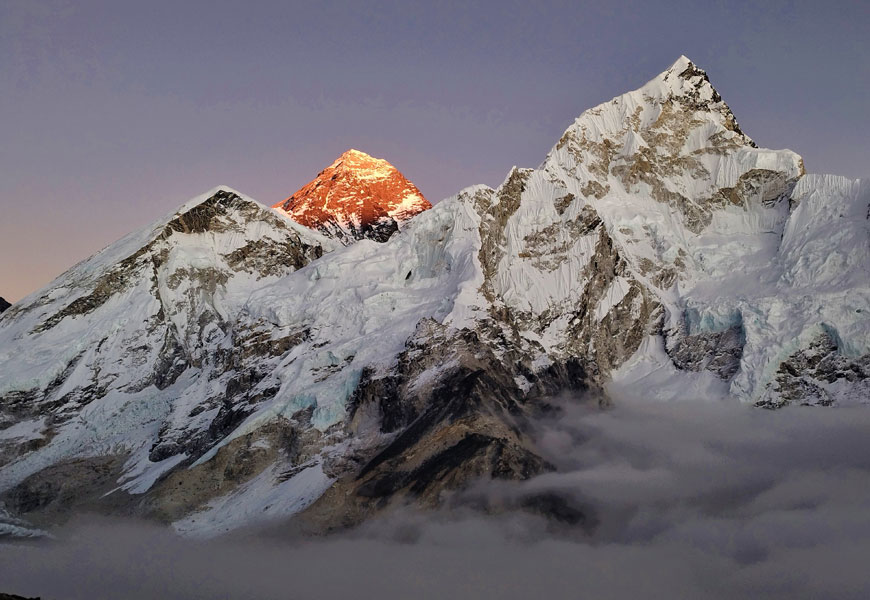 The Everest Region also known as the Khumbu Region, provides ample trekking routes for people of different ages and interests. It is the abode of the Sherpa's kingdom of the Himalayas, with scenic beauty, different landscapes, a praying wheel, and moreover praying flag hanging all around the trail making it a spiritual land to visit.
We provide different treks in the Everest Region some of the most popular include Everest Bases Camp Trek (EBC), Three Passes Trek (Renjo-La Pass, Cho-La Pass, and Khongmala Pass), Gokyo Valley Trek, Everest View Trek, Jiri Everest Base Camp Trek, Everest Base Camp Heli Tour. These are the popular program which we offer to our clients according to their interests. So, your age is no more an obstacle for you to stop viewing the Everest Region and Mt. Everest.