Blessed with the 8th Highest Mountain in the world among 14, Nepal is one of the popular wonders for travelers. With diverse landscapes, culture, customs, and the Himalayas, the country is one of its unique destinations for different activities.
The country holds the lowest altitude at 58 Meters to the highest at 8848.86 Meters. This diversity in the landscape provides travelers with immense opportunities to do different activities. Starting with Jungle Safari, White Water Rafting, Trekking, Expedition, and Cultural Tours along with Heritage Tour to UNESCO Sites.
Such a diverse landscape offers different activities for travelers. Now along with opportunity, there are challenges as well for the travelers. Thus, to cope with these challenges having a guide is one of the best ideas while traveling in Nepal.
This guide not only keeps you safe during your stay in Nepal but also provides immense information about the country's history, culture, and customs. They can take you to places where you would have never been without a guide.
Moreover, their expertise in the trial, culture, and history will be welcoming and their connection with the locals will be a superb benefit.
How to Select the Best Trekking Company in Nepal
There are hundreds of Trekking agencies in Nepal organizing different activities both Inbound and Outbound activities. Among them, many are legally registered and many are not. Now the main question is how to figure out those differences.
In the context of Nepal, any agency dealing with trekking or tour activities is to be registered with different government organizations including Tourism Board. Moreover, those agencies must also have a legal account in the Nepal National Bank (Central Bank of Nepal), so that they can deal with the currency apart from Nepali.
Thus, before you choose an agency, go through their legal status and make sure they are UP-TO-DATED with all their legal status. There are many agencies that are only registered for the first time and never follow the continuous process which has to be done every month and year-end.
Make sure about this, because, in case of emergency, the government is not obliged for any emergency rescue if the trekking agency is not properly up-to-date with their legal status.
Moreover, for restricted area trekking, there is a strict provision by the government. Obtaining Permits in those areas is only done through a legally registered agency and upon the proof of their certificate, the Department of Immigration provides them the permits.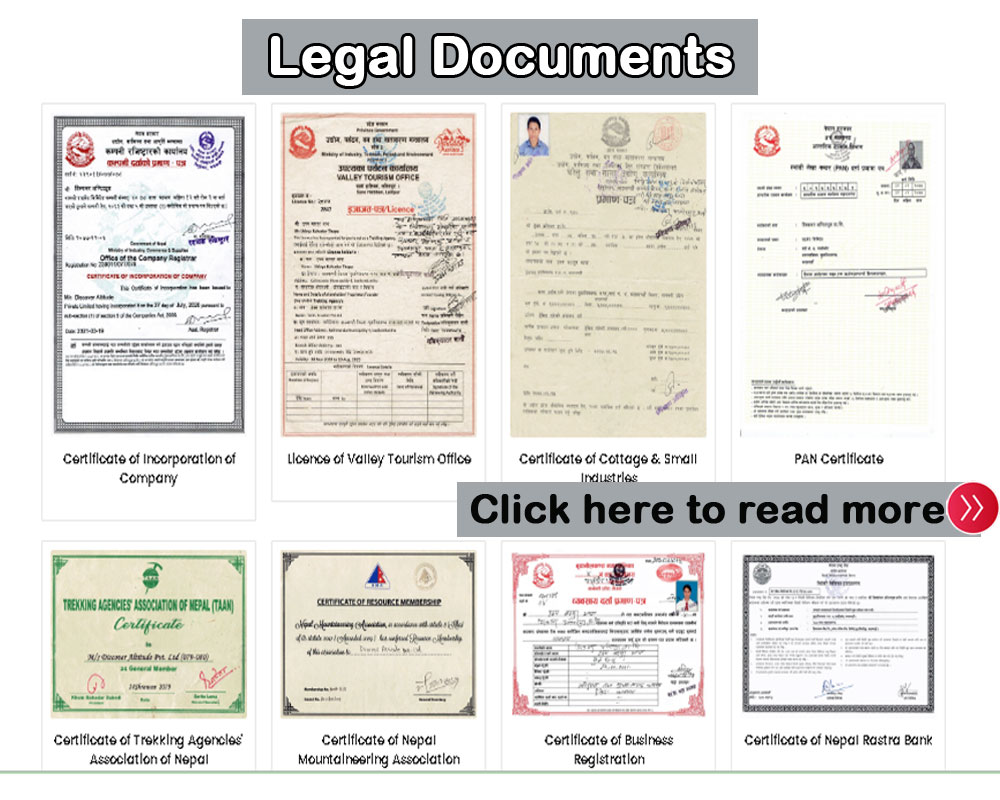 The benefit of traveling with the Local-Based Trekking Agency
Traveling with a locally based trekking operator brings numerous benefits, as the agency is legally registered in the country and bore all your responsibility while staying in Nepal.
A local-based company is registered under the law of the country, under the Nepal Tourism Board, and thus acts accordingly. They are bound to perform trekking or tour activities according to the itinerary planned with the clients.
If this doesn't happen, there is a special and separate Nepal Tourist Police to check their activities and travelers can also complain if any happens.
Moreover, local operators are up-to-date with the trails, weather forecasts, and also any new rules imposed by the local government. They are familiar with the tea house and lodges and can easily book those for travelers before your trek starts.
Further, for arranging local transport, tourist transport, and flight tickets, local operators are the best. Their chain with those agencies will assist you in making the trip goes well and in time of emergency, the local operator acts faster than the international operator. Their connection with the Tourism Department will help in a quick approach.
Finally, booking a trip with a registered Local Agency will have a Fair Price as the deal will be between Agency and the Client (B2C) there won't be any Commission Based Agency in between.
Difference between Local Operator and International Operator
In the context of Nepal, the law strictly prohibits international investment in the tourism sector, this means apart from Nepali citizens, foreigners are not welcome to legally operate any trekking or tour agency.
This is for the safety and security of travelers; due to the law and strict provisions the government of Nepal keeps an eye on any business that deals with international travelers. So that, their safety comes as the first priority.
For the safety of travelers, the Nepal government has a separate police force 'Tourist Police' to hear and deal with any problem related to travelers and they legally take action against individuals or/and local operators.
Apart from this, all the permits required for trekking are only issued through the local registered agency. For any fraud or misleading, the local operator is responsible and has to compensate before the travelers leave the country.
Thus, international operator sells their Nepal trip through their website at a high price. Keeping the commission, they hand over their clients to the local operators at a low price. Thus, the promised services are not met because of the gap between the collected amount and the received amount.
So, if you are planning for any trip to Nepal, always choose a LOCAL OPERATOR for the best service at the best price because International Operators just work as a mediator between the travelers and the local operator, as they cannot conduct the trip by themselves due to strict rules. Hence, all the international operators will have a local agency through which they work for their benefit.
Trekking in the Restricted Areas of Nepal
Nepal, so blessed with the Himalayas has hundreds of trekking trails that lead you through thousands of Himalayas including 8 mountains above 8000 meters. Trekking in Nepal gives abundant opportunities for trekkers to select the areas and regions they prefer to go to.
However, there are still many areas in the particular region where trekking is strictly guided by the government. Those areas are known as Restricted Areas
Trekking in restricted areas has strict guidelines for Trekkers and also for Operators (only local) who organize this trip.
Firstly, trekkers need to have a special permit which can only be obtained from the Department of Immigration in Nepal with a minimum of 2 trekkers.
Those permits can only be obtained through local agencies registered under different departments of the government of Nepal and they have to have all updated documents including certificates from the Nepal National Bank.
Moreover, details of the Trekking Guide, their insurance, and the license of the guide are a must, to obtain the permits while trekking in restricted areas and these can be only through local operators/agencies.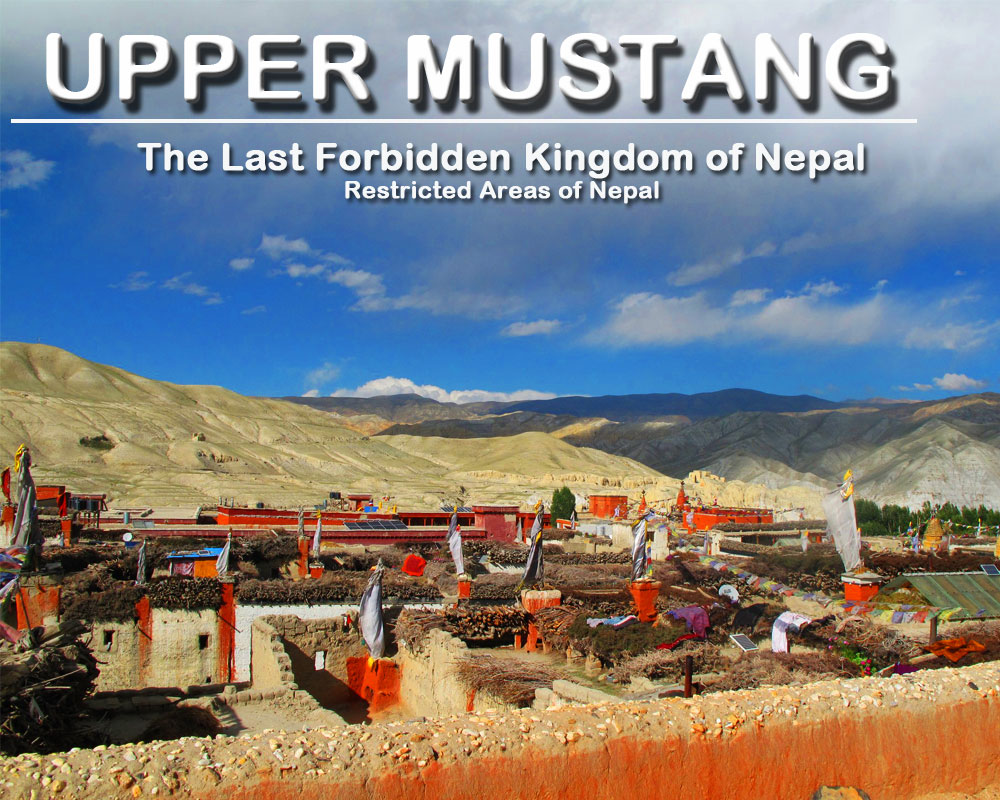 Why go for a registered Trekking Guide
Trekking is always an adventure when it comes to the Hills and the Himalayas of Nepal. Stunning views and magnificent trails through the preserved nature make hiking a memorable experience.
The hills and Himalayas of Nepal are the least populated areas in Nepal as compared to the Terai. Geographically 76% of the land covers Hill and the Himalayas and out of those 48% of the total population resides in these areas.
Thus, trekking in the hills and Himalayas without a guide is not recommended, due to the safety and security of the trekkers, keeping all this in mind the government of Nepal officially made Guide mandatory for trekkers on the 1st of April 2023 because an increase in missing and death cases of solo trekkers.
Trekking with a registered guide is best to do, they are familiar with the local trail and the people, will help in explaining the local culture and customs, and will reduce the language barriers when it comes to trekking and above all, navigating roadblocked routes.
Those guides are well-trained in altitude, and first aid, and know how to handle situations in times of emergency. They know the possible distance between the overnight camp and the place to rest in between. In times of emergency, they are the ones who will approach locals for a quick rescue.
Guide's expertise will help trekkers in many ways, which is beyond our imagination. Moreover, they are insured by the agency and thus, you don't need to worry about any physical casualty if so happens.
Finally, you are supporting the local economy and the family members of those who work as a trekking guides and are only the bread earners to the family.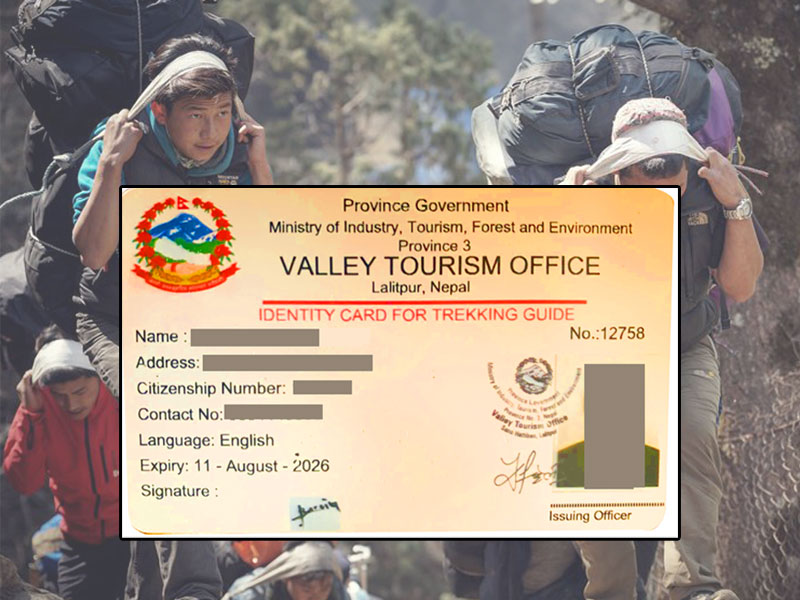 Why choose Discover Altitude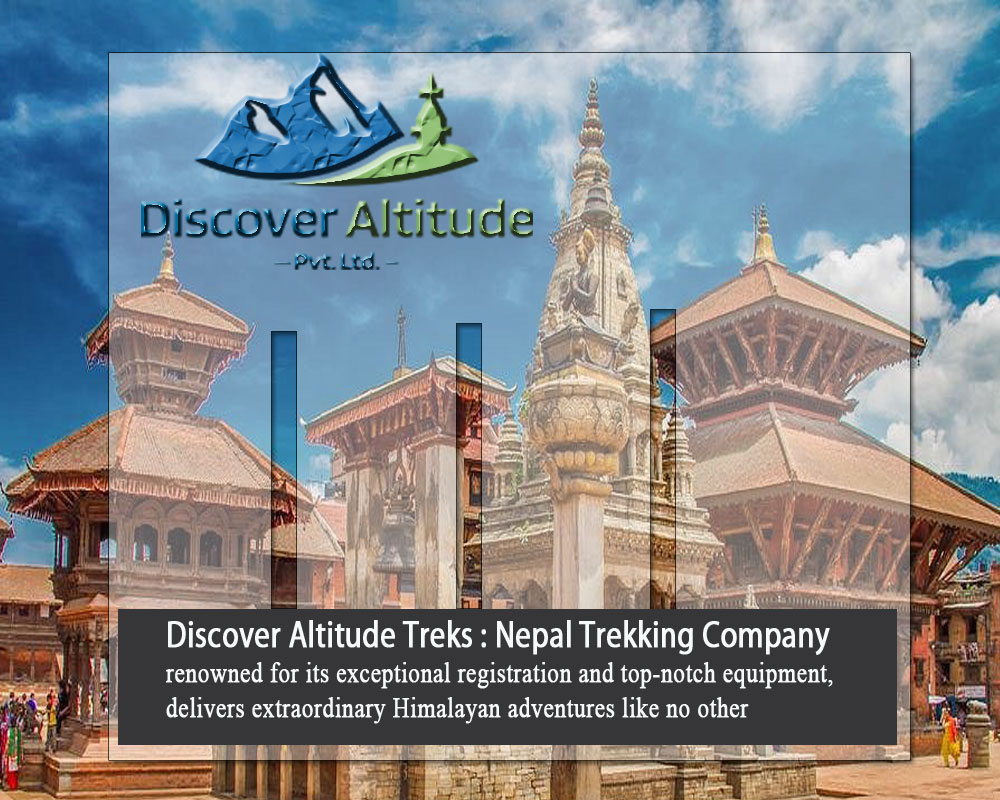 With a highly dedicated team, Discover Altitude Treks has been involved in the Tourism Sector of Nepal for more than 2 decades. We carry the motto of 'Preservation of Nature and Culture through Sustainable Tourism'.
We are dedicated to our profession and make sure the trip you booked through us is the best. Our guide will make your trip a memorable one. With over 15 highly qualified and well-trained full-time trekking guides, Discover Altitude has a reputation for a 100% success rate.
Our guides are government registered with a long history of trekking and carry all the necessary medical equipment to ensure your trek goes well. We don't believe in selling any package for business purposes rather we make sure the trip and the mentioned time are flexible with your physical fitness level.
We believe in the safety and security of trekkers and also of our trekking staff, so they are ensured through a reputed insurance agency. We send them for altitude training and first aid training when the government organized every year.
All these make Discover Altitude a reputed and dutiful trekking and tour agency in Nepal with maximum recommended trekkers and re-visited trekkers.