Notice: Nepal bans solo trekking for foreigners, coming into effect from 1st April 2023
Trekking to Everest Base Camp during the month of December and January is full of fun and excitement, as December is the last month of the year and January is the first. This is the month of winter and brings snowfall in the hills and the Himalayas, as the lower altitude experiences chilling weather and higher with possible snowfall.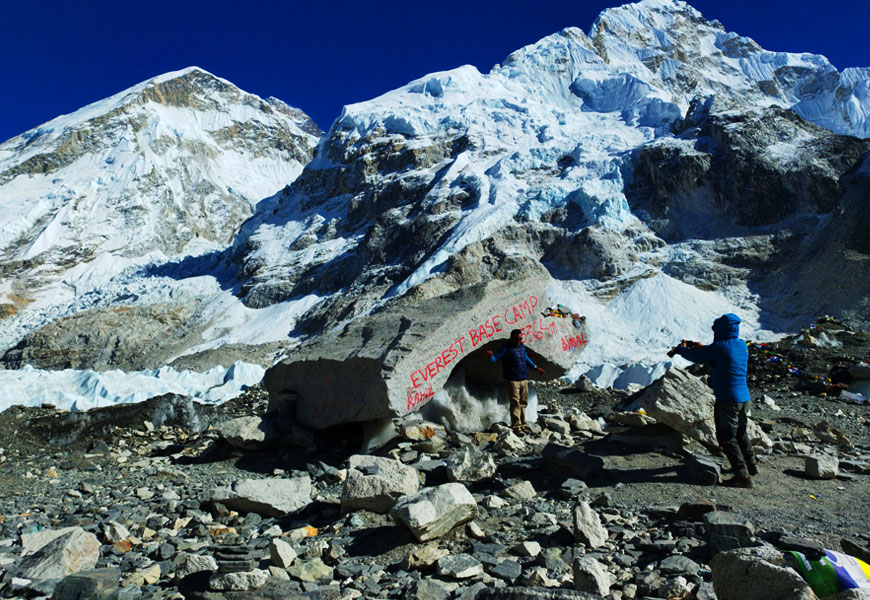 Fewer trekkers prefer visiting the Everest Base Camp during December and January due to winter, however, trekking to Everest Base Camp or the high altitude of the Himalayas is possible during the month of December and January. This is only with some extra gear, to avoid chill weather and snowy paths.
Trekkers are wrongly being guided with a narrative that winter in the Himalayas is extremely hard, trails remain closed due to heavy snowfall, all the tea houses and lodges remain closed, etc., but to speak the truth December and January are the best time to trek Everest. If you want to avoid crowds and explore the snow-covered Himalayas with clear blue sky then December and January is the right time for Everest Trek.
All lodges and tea houses remained open, trails are free from a large number of trekkers and the views are majestic.
If you are prepared for minus-degree temperatures and want to avoid crowds of trekkers, then December and January are the best time of the year for Everest Base Camp Trekking.