Mount Everest Base Camp Trek in the month of September 2024-2025
Notice: Nepal bans solo trekking for foreigners, which came into effect on 1st April 2023
September is the beginning of Autumn in Nepal and the start of winter. This time of the year is the beginning of trekking and expedition season as well. As autumn makes the sky clear, it looks blue in colour and has magnificent vegetation throughout the trail.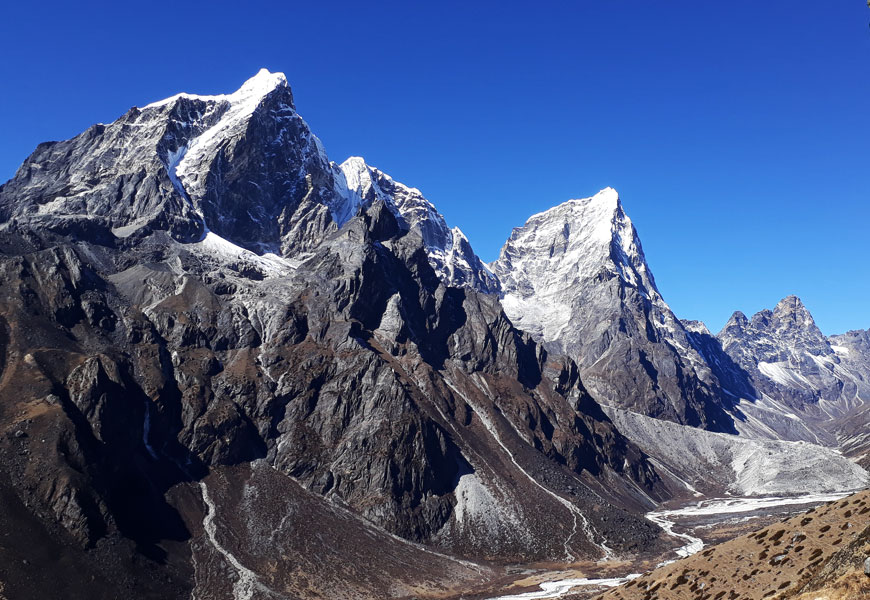 The trail, temperature, weather, and vegetation all favour trekkers during the month of September. If you are planning for Everest Base Camp Trek (16-Day) during the month of September. This will be a favourable time in all aspects.
Temperature is mild with neither too cold nor warm and rain remains far away throughout the trek. As this is just the beginning season of the trek after the rainy season, you will find comfortable lodges and select rooms for a comfortable overnight stay.
Everest Base Camp Trek is a dream destination for many but some trekkers are not able to accomplish it due to the wrong choice of the month and when they do, they are troubled to find lodges and tea houses.
So, successful trekkers do the right research before they plan for the Everest Base Camp Trek (9-Day). Due to excellent weather conditions during September, there will be regular flights to and from Lukla Airport, the gateway to the Everest region.