Everest Base Camp Trek in the Month of October 2023-2024
Notice: Nepal bans solo trekking for foreigners, coming into effect from 1st April 2023
Thinking about Everest Base Camp Trek- 15 Day (5,364M) in October! Why not give it a try, October is one of the best months of the year for trekking in Nepal, especially high-altitude treks, including the Everest trek.
Apart from trekking, October is a popular time for short treks, hikes, tours, jungle safari activities, etc. This is a busy month for Nepal tourism.
Weather remains at its best with magnificent views, clear blue sky, clean trails, and high visibility, and also October is the month of festivals in Nepal. The two most popular festivals fall in this month of the year, namely, the Dashain and Tihar festivals.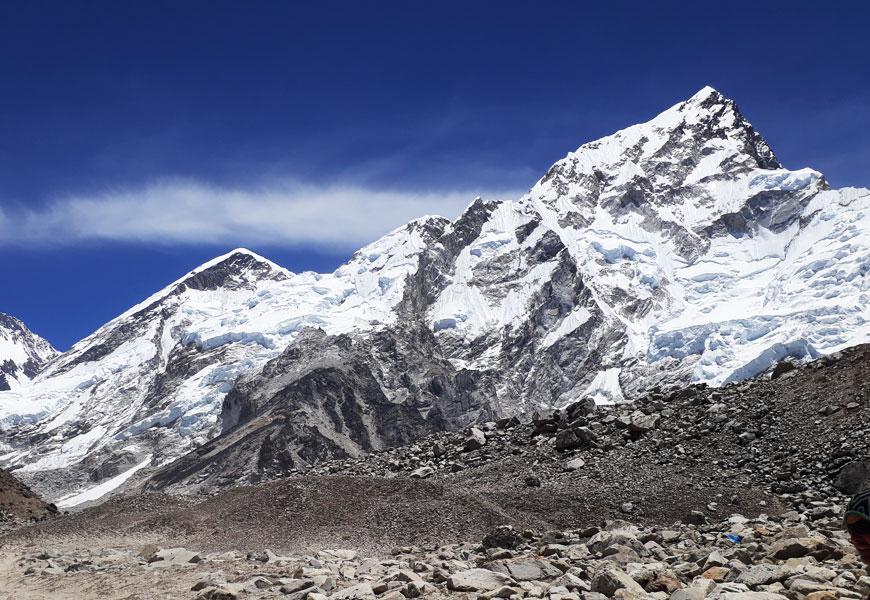 The trail will be busy and hotels too will be fully occupied, so make sure you have a guide who can arrange a comfortable room for you throughout the trek.
During October, the weather will be pleasant with neither too hot nor too cold. This makes your trek easy, as you can hike with comfortable stuff, making yourself less heavy.
However, the night remains cool and the temperature will go around 2°C at a higher altitude during the night and the day will be pleasant at around 8°C to 12°C.